St. Lawrence County Branch
of New York State
American Association of University Women
Book Group
---

The book group sponsored by the St. Lawrence chapter of the American Association of University Women meets at the Potsdam Public Library. every second Wednesday of the month at noon. Participants are encouraged to bring a brown bag lunch. The Community is invited. You do not have to belong to the AAUW nor do you have to be a woman. Please call Pat Musante at the Potsdam Library at 265-7230 for more information.
Congratulations to Pat who was the AAUW Agent of Change for 2009.
In principle and practice, AAUW values and seeks a diverse membership. There shall be no barriers to full participation in this organization on the basis of gender, race, creed, age, sexual orientation, national origin, disability, or class.
ˇAdelante! Books of the Month 2014-15
The list of ˇAdelante! Books of the Month 2015-16 is now available!

See the AAUW International Affairs Committee's Reading List!
Reading Rockets' Books Gift Guide - Share your love for books by giving the best in children's literature. Published for the holidays, but useful all year long, Reading Rockets' 2010 Books as Gifts Guide makes it easy to find great books kids will enjoy. This year's list was carefully crafted by Reading Rockets' children's literature expert and is a delightful range of nonfiction and fiction books for ages 0-9. Use it for easy online shopping or download and take it with you to your favorite bookstore.
Download the AAUW-St. Lawrence County's 2010 Books on Women's History for Young Readers here for your gift giving and reading needs in the next year!
Read about our AAUW-sponsored 2009 50 Books for 50 Years: Sharing Women's History With a New Generation of Readers Download the 50 Books list here!
---
The AAUW Book Group books under discussion for the next few months include:
---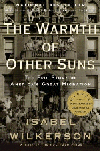 September 9, 2015
Warmth of Other Suns: The Epic Story of America's Great Migration
by Isabel Wilkerson
In this epic, beautifully written masterwork, Pulitzer Prize-winning author Isabel Wilkerson chronicles one of the great untold stories of American history: the decades-long migration of black citizens who fled the South for northern and western cities, in search of a better life. From 1915 to 1970, this exodus of almost six million people changed the face of America. Wilkerson compares this epic migration to the migrations of other peoples in history. She interviewed more than a thousand people, and gained access to new data and official records, to write this definitive and vividly dramatic account of how these American journeys unfolded, altering our cities, our country, and ourselves.
---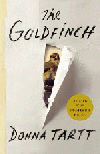 October 14, 2015
The Goldfinch
by Donna Tartt
A young boy in New York City, Theo Decker, miraculously survives an explosion that takes the life of his mother. Alone and determined to avoid being taken in by the city as an orphan, Theo scrambles between nights in friends' apartments and on the city streets. He becomes entranced by the one thing that reminds him of his mother: a small, mysteriously captivating painting that soon draws Theo into the art underworld.
Composed with the skills of a master, "The Goldfinch" is a haunted odyssey through present-day America. It is a story of loss and obsession, survival and self-invention, and a drama of almost unbearable acuity and power.
---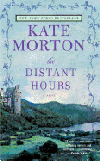 November 11, 2015
The Distant Hours: A Novel
by Kate Morton
A long lost letter arrives in the post and Edie Burchill finds herself on a journey to Milderhurst Castle, a great but moldering old house, where the Blythe spinsters live and where her mother was billeted 50 years before as a 13 year old child during WWII. The elder Blythe sisters are twins and have spent most of their lives looking after the third and youngest sister, Juniper, who hasn't been the same since her fiancé jilted her in 1941.
Inside the decaying castle, Edie begins to unravel her mother's past. But there are other secrets hidden in the stones of Milderhurst, and Edie is about to learn more than she expected. The truth of what happened in 'the distant hours' of the past has been waiting a long time for someone to find it.
---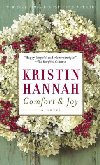 December 9, 2015
Comfort and Joy
by Kristen Hannah
In this modern-day fairy tale, a "New York Times" bestselling author pens the heartwarming story of a woman at a crossroads, caught between two lives, who finds a second chance at happiness.
---
You can e-mail the Library
You can e-mail the Branch
---