St. Lawrence County Branch
of New York State
American Association of University Women
Book Group
---
The book group sponsored by the St. Lawrence chapter of the American Association of University Women meets at the Potsdam Public Library. every second Wednesday of the month at noon. Participants are encouraged to bring a brown bag lunch. The Community is invited. You do not have to belong to the AAUW nor do you have to be a woman. Please call Pat Musante at the Potsdam Library at 265-7230 for more information.
Congratulations to Pat who was the AAUW Agent of Change for 2009.
In principle and practice, AAUW values and seeks a diverse membership. There shall be no barriers to full participation in this organization on the basis of gender, race, creed, age, sexual orientation, national origin, disability, or class.
The list of ¡Adelante! Books of the Month 2014-15 is now available!

See the AAUW International Affairs Committee's Reading List!
Reading Rockets' Books Gift Guide - Share your love for books by giving the best in children's literature. Published for the holidays, but useful all year long, Reading Rockets' 2010 Books as Gifts Guide makes it easy to find great books kids will enjoy. This year's list was carefully crafted by Reading Rockets' children's literature expert and is a delightful range of nonfiction and fiction books for ages 0-9. Use it for easy online shopping or download and take it with you to your favorite bookstore.
Download the AAUW-St. Lawrence County's 2010 Books on Women's History for Young Readers here for your gift giving and reading needs in the next year!
Read about our AAUW-sponsored 2009 50 Books for 50 Years: Sharing Women's History With a New Generation of Readers Download the 50 Books list here!
---
The AAUW Book Group books under discussion for the next few months include:
---
January 14, 2015
The Swan Thieves
by Elizabeth Kostova
Kostova's masterful new novel travels from American cities to the coast of Normandy, from the late 19th century to the late 20th, from young love to last love, to create a story of obsession, history's losses, and the power of art to preserve human hope.
---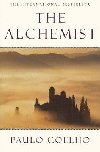 February 11, 2015
The Alchemist
by Paulo Coelho
This story, dazzling in its powerful simplicity and inspiring wisdom, is about an Andalusian shepherd boy named Santiago who travels from his homeland in Spain to the Egyptian desert in search of a treasure buried in the Pyramids. Along the way he meets a Gypsy woman, a man who calls himself king, and an alchemist, all of whom point Santiago in the direction of his quest. No one knows what the treasure is, or if Santiago will be able to surmount the obstacles along the way. But what starts out as a journey to find worldly goods turns into a discovery of the treasures found within. Lush, evocative, and deeply humane, the story of Santiago is an eternal testament to the transforming power of our dreams and the importance of listening to our hearts.
---
March 11, 2015
Up Country
by Nelson MeMille
Retired army homicide investigator Paul Brenner is asked by his former commanding officer to investigate a murder that took place in wartime Vietnam. Back in Vietnam, Brenner is plunged into a world of corruption and thrust back into a war that never ended.
---
April 8, 2015
The Storied Life of A. J. Fikry
by Gabrielle Zevin
A. J. Fikry, the irascible owner of Island Books, has recently endured some tough years: his wife has died, his bookstore is experiencing the worst sales in its history, and his prized possession--a rare edition of Poe poems--has been stolen. Over time, he has given up on people, and even the books in his store, instead of offering solace, are yet another reminder of a world that is changing too rapidly. Until a most unexpected occurrence gives him the chance to make his life over and see things anew.
---
May 13, 2015
Wild: From Lost to Found on the Pacific Crest Trail
by Cheryl Strayed
A powerful, blazingly honest, inspiring memoir: the story of a 1,100 mile solo hike that broke down a young woman reeling from catastrophe--and built her back up again.
---
You can e-mail the Library
You can e-mail the Branch
---