AAUW in the News: Girls in Sports celebration set for Wednesday (Feb. 2, 2013)

NEW: Five Tips for Title IX Coordinators

Do you work with Title IX issues, or are you interested in learning more about Title IX? Title IX, which was adopted in 1972, is the federal law prohibiting sex discrimination in education programs and activities that receive federal financial assistance. This includes not only athletics, but also harassment and bullying, access to career and technical education programs, and treatment of pregnant and parenting students. Higher Ed Jobs has released a list of best practices for Title IX coordinators, who are charged with ensuring that the law is followed at their schools.

AAUW strongly supports Title IX and opposes any efforts that would weaken its effectiveness or undermine its enforcement. AAUW has many resources to learn more about Title IX, including our Know the Score athletics evaluation and a major report on Title IX recently released by a AAUW-chaired coalition.

Updated: February 2, 2013
---
National Girls & Women In Sports Day
The 27th annual National Girls & Women In Sports Day will take place on February 6, 2013. The St. Lawrence County Branch invites you, your team, or organization to participate in the 2013 celebration of girls and women in sports.
The St. Lawrence County Branch has made available a copy of the 2013 NGWSD Posters to distribute locally to area colleges, schools and libraries! (This year the Women's Sports Foundation is not printing and distributing the posters for free, but anyone can download and print copies as needed, both in color and greyscale.)
The St. Lawrence County Branch 2013 NGWSD Poster is downloadable!
This year's celebration marks the 41st anniversary of Title IX, signed into law in 1972!
National Girls & Women In Sports Day (NGWSD) is a special day for girls and women to celebrate their participation in sports and athletics.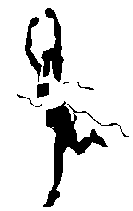 When Title IX was enacted in 1971, 1 in 27 girls in high school participated in athletics. One in three girls participate in athletics in high school now! With the addition of women's boxing, the 2012 London Olympics became the first ever to have women competing in all same sports as men for 302 total medal events; the US sent more female than male athletes to the London Olympics. There has been an explosion in the number of athletic opportunities open to women and girls of all ages and levels of ability.
"Girls In Sports, An Investment in the Future" is the theme for the 2013 National Girls and Women in Sports Day (NGWSD). NGWSD presents a prime opportunity to communicate to others what Title IX has accomplished and how many girls and women it truly helps.
The St. Lawrence County Branch of the American Association of University Women invites all area schools and colleges to commemorate National Girls & Women In Sports Day by encouraging all girls and young women to wear a T-shirt or jersey that identifies her participation in sports and athletics on February 6, 2013. From summer T-ball to youth soccer to figure skating to ice hockey to basketball to softball to lacrosse or other sports, celebrate the participation and accomplishments of your female athletes.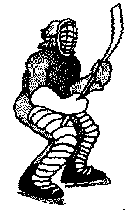 Dowload the:
NGWSD Community Action Kit.

The Community Action Kit (1.9 MB) is designed to help you plan, organize, promote and host NGWSD activities. It is available only in an online publication format.

A short introduction to the Day
An advocacy section
A step-by step planning checklist
Publicity tips to help get your event recognized

The 2013 Poster in color.
The Activity Certificate.
Submit photographs and newspaper stories about the athletic contributions of young women in your school to your local newspapers.
School and local libraries can create special displays of books which feature women athletes for the celebration. Hold a women's sports poster contest! You could ask young women athletes to read to younger students or come into elementary classrooms to talk about what participating in sports means to them. Turn the creative energy of your school loose to celebrate National Girls & Women In Sports Day on February 6, 2013.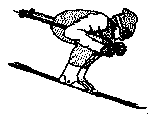 On February 6, 2013, thousands of sports educators, coaches, athletic directors, recreation directors, association members, sponsors, students, and parents across the country will show their support of the Day and of this year's theme, "Girls In Sports, An Investment in the Future." NGWSD is celebrated in all 50 states with community-based events, award ceremonies, and activities honoring the achievements and encouraging participation of girls and women in sports. Whether you are a new participant or a veteran, your support of the Day will go a long way to increase visibility for female athletes and advance their struggle for equality in sports.
NGWSD is sponsored by several national organizations:
For more information locally, contact St. Lawrence County Branch AAUW member Donna Seymour.
Back to the Index
---
Title IX Athletics Policies: Issues and Data for Education Decision Makers - A Report of the National Coalition for Women and Girls in Education
Title IX Facts:
On June 23, 1972, Congress enacted Title IX of the Educational Amendments to the Civil Rights Act of 1964. It states, in part, that: No person in the United States shall, on the basis of sex, be excluded from participation in, be denied the benefits of, or be subjected to discrimination under any educational program or activity receiving Federal financial assistance.
Title IX applies to any educational program in an institution that receives any federal funds. This applies to the majority of schools in this country, elementary through university level. If educational institutions are found to be in violation of Title IX, they risk losing their Federal funding. The Office for Civil Rights (OCR) of the Department of Education is the primary government office that enforces Title IX.
According to the specific regulations of Title IX, each school or entity receiving Federal funding must have a designated Title IX compliance officer to oversee efforts and investigate any complaints that are filed. This individuals contact information must be made known to all students and employees of the institution or organization. Do you know who your Title IX compliance officer is?
Only 44% of women's college teams and less than 2% of men's college teams are coached by women. In 1972, more than 90% of women's team coaches were women.

Only 17.9% of women's athletic programs in colleges are headed by a woman. In 1972, more than 90% were headed by women. 18.8% of women's athletics programs have no female at all, anywhere in the athletic administrative structure.

The average number of women's teams offered per school is at an all time high of 8.34. In 1972 the number was a little over 2 per school and in 1978, the mandatory compliance date for Title IX, the number was 5.61.

Of the 361 new women's head coaching positions created between 2000 and 2002, only 35 of those hired were women. 90% of the positions were filled by men.

854 institutions have full time Sports Information Directors. Only 12.3% of full time Sports Information Directors are women.

703 institutions have full time head Athletic Trainers. 27.8% of the full time head Athletic Trainers are women.

Male athletes annually receive $133 million more athletic scholarship dollars than female athletes!
Back to the Index
---
With no immediate intervention, one in three American children born in 2000 will contract Type II Diabetes and currently one in six girls today is obese or overweight.
The top five ways to motivate a girl and keep her active:
Make it part of her daily routine - We live in a society where brushing one's teeth and taking a bath are considered necessities in our daily routine. Physical activity offers just as many benefits as these! Mullins suggested taking spontaneous 10-minute breaks with a girl. Turn on the radio and dance - everything counts!

Support and encourage her - "Leave notes of encouragement in her lunchbox or tennis shoes," said Greenberg. Offer to accompany a girl during her activity or invite her on a walk.

Expose her to positive role models - Girls model their behavior and actions after the women in their lives. Azzi suggested taking girls to local sporting events and reading magazine articles about female athletes.

Let her make her own decisions - "Girls are more likely to follow through on a commitment when they've made their own decisions," said Horovitz. "Give a girl a sense of empowerment and ownership by letting her make her own decisions of what type of activity she'll pursue."

Demonstrate your commitment - Set aside time daily with your daughter to focus on a physical activity, Call local organizers and find out what's available or what needs you can fulfill - never be afraid to share your ideas!
Back to the Index
---
BE A LEADER!
The 10-point play - how you can help women's sports!
Be a leader! National Girls and Women in Sports Day is a great time to practice your leadership skills. Have your team or class commit to doing one action a day for 10 consecutive days to change the world for sports girls following in their footsteps! Why 10? Because if a girl does not play sports by the time she is 10 years old,there 's less than a 10% chance she'll be playing when she's 25.
Buy a basketball, glove, soccer ball or other sport gift for your favorite sports girl - send her the message that you think she can play sports.

Take your friends and family to a women's sports event: high school, college, or professional sports.

Watch a women's sports program on television and call the station to thank them for carrying women's sports (so they'll continue to air women's sports programs).

Write a letter to your local newspaper editor either asking them for fairer coverage of women's sports or thanking them for great coverage.

Buy women's collegiate and professional sports merchandise like T-shirts and hats. It 's an important way to advance the economic success of your favorite team.

Take someone who has never attended a women's sports event to a high school, college, or professional women's sports game. Introduce others to the excitement of women's sports. Help grow the fan base!

Visit your local sports retail store. If they are not carrying licensed merchandise for your favorite women's sports team (college, WNBA, WUSA, etc.), write to the manager to tell him or her you want to purchase this product and you would appreciate it if they would carry it. If they are carrying the product, thank them for doing so.

Write to sponsors of women's sports to tell them how much you appreciate their support of women's sports.

Conduct a sports clinic for local elementary school girls. Tell each girl why it 's so important for them to play sports and how much fun it is.

Grade your school on whether it is treating male and female athletes equally. Write a letter to the principal either asking for change or applauding the school's commitment to girls' sports.
Back to the Index
---
Sports Experience Contributes to Business Success
As women break through the glass ceiling, researchers are on the lookout for what these new leaders have in common. One emerging trait for these women is a background in athletics. Successful executive women interviewed say their experiences in sports helped them develop skills, strategies, and habits that contribute to success in business. Teamwork, discipline, leadership, perseverance, risk-taking, winning and losing, time management, and networking are all common elements for success in sports, business, and life.
82% of executive businesswomen played organized sports after elementary school according to the Oppenheimer report completed by the mutual fund company in 2002. Some examples:
eBay CEO Meg Whitman was on the lacrosse and squash teams at Princeton.
Mrs. Field's Cookies' founder Debbi Fields is an avid equestrian.
Spherion CEO Cinda Hallman, one of six women who are CEO's of Fortune 500 companies, was a scrappy 5-foot-6-inch basketball guard at tiny Ashdown High School in Arkansas.
Sue Wellington, who just took a sabbatical as president of the Gatorade division of Quaker Oats, was captain of the Yale swim team.
Melissa Payner, CEO of Spiegel Catalog, was a gymnast at Ohio State and Arizona State.
CHANGE HAPPENS ONE PERSON AT A TIME, ONE ACT AT A TIME ...
Back to the Index
---
Girls and Sports Equity:
According to the National Federation of State High School Associations, 2003-04 marked the 6th consecutive record-setting year for girls' participation in high school sports. The girls' mark of 2,746,181 is an increase of 60,662, setting a new all-time high for female participation. Total participation for the 2003-04 school year rose by 58,456 students, to 6,903,552. The girls' participation total of 2,865,299 sets an all-time high for female participation.

In 1971-72, the first year of the NFHS survey and the first year of Title IX, 294,015 girls participated in high school sports nation-wide, just 7 percent of the total. By 2003-04, girls' particpation was up to 2,865,299, or 41.5 percent of the total.

The biggest gaining sport among girls was soccer, which saw an increase of 7,582 participants. This brought the number of total participants to 309,032, making it the fifth-most popular girls program. Following soccer was tennis, which had an increase of 4,948 participants, and fast pitch softball with 4,556 more participants. Swimming and diving saw an increase of 3,097 more participants than last year, followed by an increase of 2,927 in the sport of cross country. Outdoor track and field, the second-most popular female sport, saw an increase of 2,720 participants, bringing its total participation number to 418,322.

New York State ranks third in total participation among the 50 states, with a total of 336,987 students participating in sports in high school. Basketball remained the most popular sport for girls nation-wide, with 457,986 participants, followed by outdoor track and field (418,322), volleyball (396,322), fast pitch softball (362,468), soccer (309,032), tennis (167,758), cross country (166,287), swimming and diving (144,565), competitive spirit squads (89,443) and golf (63,173).

Girls who play sports have higher levels of self-esteem and lower levels of depression.

Girls who play sports have a more positive body image and experience higher states of psychological well-being than girls who do not play sports.

High school girls who play sports are more likely to graduate from high school and have better grades.

Sports is where boys have traditionally learned about teamwork, goal-setting, the pursuit of excellence in performance and other achievement-oriented behaviors -- critical skills that women and men need for success in the workplace.
Back to the Index
---

Find out what sportswomen have been doing since 776 B.C.!!!!
Back to the Index
---
How to Advocate for Female Athletes
Newspaper Coverage:
You can be an Advocate for female athletes TODAY! Contact the sports directors for your regional and local newspapers:
Share your interest in having more coverage of girls & women in sports.

Fewer women than men read the sports pages because they see a lot fewer articles and photographs of females in the sports section. Let them know that there's a market for more coverage; a new audience to develop as readers/subscribers; a new audience for advertisers, too.

Ask for more pre-game background pieces like those done for boys/men's sports. That piques interest, brings more fans into the stands, as well as gives more knowledge to the reader.

Ask what percentage of inches of college & high school sports are focused on males? on females? What about photos? If there is good balance in the paper, compliment the editor. If there's not, ask the paper to consider getting more balanced coverage.

Remind sports writers to use gender-neutral or appropriate language when describing positions on a team or within a sports. "Defender" is a better choice than "defenceman" in a an article on girls' hockey. These new terms aren't in the sports writer's style book yet, but that is probably because men wrote the style book! Using inclusive language to describe all sporting events helps young female athletes know they also can be participants if they choose that sport.
Radio Stations:
Ask the same kinds of questions. Let the sports director know you listen to radio coverage of girls' games.

Consider becoming a sponsor or advertiser of a girls' game broadcast.

Ask about increasing the coverage of local girls' sports.

Suggest they cover non-traditional sports that girls and women in your area might be playing to help develop an audience and fan base.
Thanks to Mitzi Witchger for many of these suggestions.
Mitzi Witchger, nationally recognized authority on Title IX, is the founder of GREAT! Girls Really Expect A Team! As an advocate of equitable sports opportunities for girls and women, she works with athletes, parents, interested community members and administrators to address sports compliance issues in schools across the country. She is a contributor to Gender Equity in Athletics; serves on the national Women's Sports Foundation Advocacy Taskforce; and is a board member of the Indiana Citizens for Sports Equity. Witchger was spotlighted as a Newsmaker of '95 by the MN Women's Press, and was featured in Glamour magazine (May, '96) as a 'Mom Who Made a Difference'. As well as in Indiana and Minnesota, she has led workshops in Washington, DC, Chicago, Louisville, Boston, throughout upstate New York, and at Brown, Harvard, and Cornell.
"Equity is about splitting the sports pie so that both males and females are nourished. It is about empowering so that all may have an equitable shot at the prize of becoming an athlete and learning the life skills that participating in sports inherently teaches. After all, more and more girls are learning what boys have known for so long: Sports are about so much more than the score."
Read the remarks of Mitzi Witchger, GREAT! who was the keynoter for our Celebrating 35 Years of Change: Title IX & Girls' & Women's Sports event on March 5, 2007. Hear an audio interview with her on NCPR!
Back to the Index
---